Flat shader.
Contents
Draws the whole mesh with given color or texture. For a colored mesh you need to provide the Position attribute in your triangle mesh. By default, the shader renders the mesh with a white color in an identity transformation. Use setTransformationProjectionMatrix(), setColor() and others to configure the shader.
If you want to use a texture, you need to provide also the TextureCoordinates attribute. Pass Flag::Textured to the constructor and then at render time don't forget to bind also the texture via bindTexture(). The texture is multipled by the color, which is by default set to 0xffffffff_rgbaf.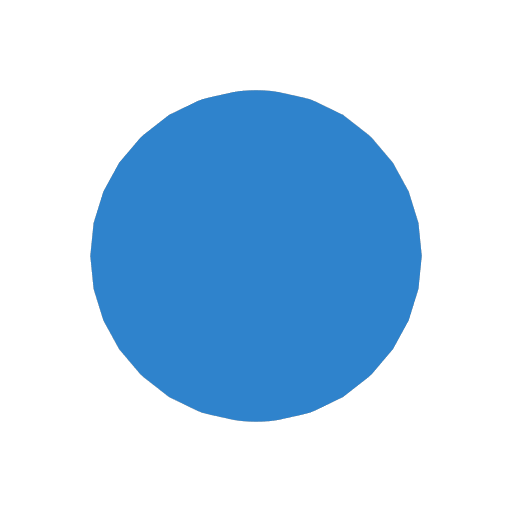 For coloring the texture based on intensity you can use the Vector shader. The 3D version of this shader is equivalent to Phong with zero lights, however this implementation is much simpler and thus likely also faster. See its documentation for more information. Conversely, enabling Flag::VertexColor and using a default color with no texturing makes this shader equivalent to VertexColor.
Base for shader program implementations.
Enum documentation
Flag.
Enumerators
Textured

Multiply color with a texture.

AlphaMask

Enable alpha masking. If the combined fragment color has an alpha less than the value specified with setAlphaMask(), given fragment is discarded.

This uses the discard operation which is known to have considerable performance impact on some platforms. While useful for cheap alpha masking that doesn't require depth sorting, with proper depth sorting and blending you'll usually get much better performance and output quality.

VertexColor new in 2019.10

Multiply diffuse color with a vertex color. Requires either the Color3 or Color4 attribute to be present.

ObjectId new in 2019.10

Enable object ID output. See Object ID output for more information.