Phong
Phong shader.
Contents
Uses ambient, diffuse and specular color or texture. For a colored mesh you need to provide the Position and Normal attributes in your triangle mesh. By default, the shader renders the mesh with a white color in an identity transformation. Use setTransformationMatrix(), setNormalMatrix(), setProjectionMatrix(), setLightPosition() and others to configure the shader.
If you want to use textures, you need to provide also the TextureCoordinates attribute. Pass appropriate Flag combination to the constructor and then at render time don't forget to also call appropriate subset of bindAmbientTexture(), bindDiffuseTexture() and bindSpecularTexture() (or the combined bindTextures()). The texture is multipled by the color, which is by default set to fully opaque white for enabled textures.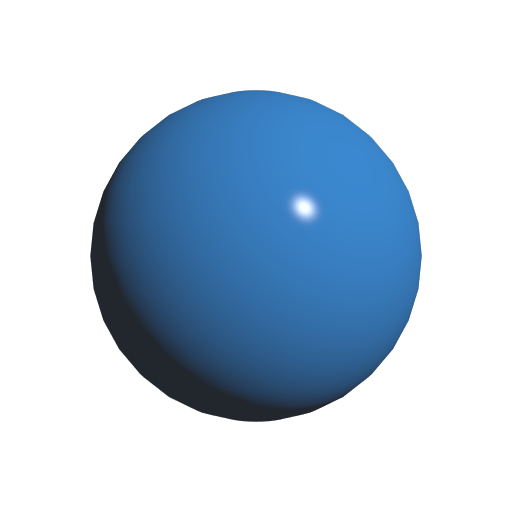 Base for shader program implementations.
Enum documentation
enum class Magnum::Shaders::Phong::Flag: UnsignedByte
Flag.
Enumerators
AmbientTexture

Multiply ambient color with a texture.

DiffuseTexture

Multiply diffuse color with a texture.

SpecularTexture

Multiply specular color with a texture.

NormalTexture new in 2019.10

Modify normals according to a texture. Requires the Tangent attribute to be present.

AlphaMask

Enable alpha masking. If the combined fragment color has an alpha less than the value specified with setAlphaMask(), given fragment is discarded.

This uses the discard operation which is known to have considerable performance impact on some platforms. While useful for cheap alpha masking that doesn't require depth sorting, with proper depth sorting and blending you'll usually get much better performance and output quality.

VertexColor new in 2019.10

Multiply diffuse color with a vertex color. Requires either the Color3 or Color4 attribute to be present.

ObjectId new in 2019.10

Enable object ID output. See Object ID output for more information.