Object Picking
Usage of multiple framebuffer attachments to implement object picking.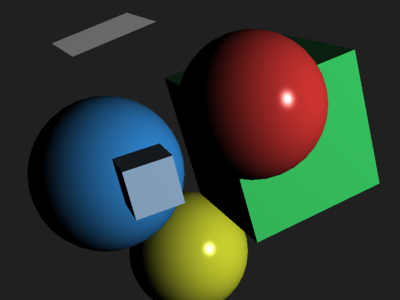 One attachment is used for color output, the other contains object IDs. The color buffer is blit to window framebuffer, a pixel from the other is read after mouse click to retrieve object ID.
Use mouse drag to rotate the scene, mouse click to highlight particular object.